If so, then with passion!
Passion is our DNA
Contec is much more than a German technology company with products for filtration and fill level measurement. Contec is a solution provider with varied experience in process engineering, the process industry and mechanical engineering. You can count on Contec!
Years of experience
Since the company's founding in 1972, much has changed, but one thing has not: our commitment to focus on the individual needs of our customers.
Individual consulting
Contec stands for competent consulting, high-quality products and unbureaucratic service. As a manufacturer and qualified trading company, we feature customer-specific system solution development and project-specific engineering. For each project, we develop an individual solution proposal.
Best results
Quality solutions based on proven technology, oriented on actual needs and reflecting economy. This is what we passionately work towards – whether the products come from our own manufacture or from proven service partners.
We rely on experienced colleagues, short information paths and a high understanding of quality.

Sebastian Muck, Managing Director, Contec GmbH
Milestones
1972
Foundation of Contec GmbH
1974
Headquarters moved to Bad Honnef
1982
Filter rake for treating liquids added to the portfolio
1987
First oil mist separator invented
1990
The Contec Oil Mist Separator (COMS) wins the environmental technology prize
1997
First German-Chinese joint venture for manufacturing and distributing filter rakes for wastewater treatment in Quzhou, China
2004
Filter rake product area sold to Zenon Environmental Inc., a Canadian company
2006
Cooperation with Rochester Sensors Group (U.S.) in the fill level technology area
2010
Manufacturing expanded to include sea-water-resistant plastic filter housings
2011
Certified according to ISO 9001:2015
2016
Initial certification according to ISO 14001-2015
2021
Oil mist separator delivery agreement with Mitsubishi Heavy Industries, Japan
2022
Contec's 50th anniversary
WHEN THINKING AHEAD CREATES CLEAR PROCESSES AND CLEAN SOLUTIONS
Future and team spirit
Clear goals
We rely on experienced colleagues, short lines of communication and a high quality-consciousness.
We want to make people enthusiastic! About our consulting, our products and our services.
Great teamwork
We organize our daily business as a team: reliable, goal-oriented and forward-looking. Every day, we prove that our company can cater to individual requirements faster and better than many others.
Our philosophy
The personal touch is important to us, since business is done between people, after all. That is why we assign great importance to respectful, partner-like relations and goal-oriented communication. This has been the key to our success for more than 50 years.
What else distinguishes us from others? Find out for yourself. We look forward to your query and promise to deliver a clean solution.
Awards and Certificates
Successful quality management
Environmental Technology Prize
Contec Oil Mist Separator have been awarded with the Environmental Technology Prize of the Rhein-Sieg-Kreis for 1990.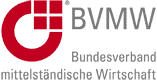 BVMW
The German Association for Small and Medium-sized Businesses
VDMA
German Association of Machine and Plant Builders e. V.
Mittelstand Global - Energy Solutions made in Germany
As an SME, we offer good prospects for our employees. We are fast and flexible, but most of all we are a team that looks forward to gaining creative new members.
We offer interesting development opportunities and enticing prospects. We maintain a relaxed work environment and will assist you in your personal and professional development.
We want to work with you to develop future-oriented solutions in filter and fill level technology, create high-quality products and offer excellent services. Let's tackle these challenges together.
Contec has also been developing talented young professionals for years.
Feel free to contact us and send us your meaningful documents.
Derzeit suchen wir für folgende Bereiche Verstärkung
Code of Conduct
We have defined social standards and rules regarding environmental protection and occupational health and safety in our Code of Conduct. This applies to all employees, business partners and suppliers.